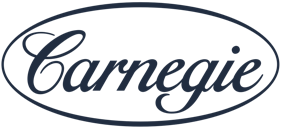 Carnegie er alltid på jakt etter talenter, og tilbyr derfor stipend til studenter som ønsker å lære mer om Investment Banking eller Analyse. Vi søker etter engasjerte og motiverte studenter med sterke analytiske ferdigheter og gryende interesse for finans.
Vi tilbyr
Internship enten i Investment Banking eller analyseavdelingen. Du vil få mulighet til å jobbe på aktive transaksjoner og prosjekter sammen med erfarne og dyktige medarbeidere. På den måten får du et unikt innblikk i finansbransjen og ser hvordan vi i Carnegie jobber.
En dedikert mentor. Mentoren vil bidra med veiledning knyttet til studier og karriere, og i tillegg sørge for at samarbeidet i løpet av perioden blir både lærerikt og spennende
Stipend av NOK 50 000, med utbetaling av NOK 25 000 høsten 2023 og NOK 25 000 våren 2024
Hvem kan søke?
Du som studerer økonomi eller finans på NHH, BI, CBS eller NTNU
Du som begynte på bachelor høsten 2021 eller 2022
Du som har særskilt nytte av Carnegiestipendet
Er du den vi ser etter?
Send oss en søknad på maks 600 ord der du beskriver hvorfor du er en god kandidat til å motta Carnegiestipendet og svar på følgende spørsmål:
Beskriv hva Carnegiestipendet vil bety for deg
Hvis du skulle anbefale Carnegies kunder å investere i en aksje notert på norsk markedsplass, hvilken ville du anbefalt og hvorfor?
Hvis du skulle anbefale et norsk selskap å gjøre en transaksjon (fusjon, oppkjøp, børsnotering, e.l.) hva ville du foreslått og til hvem?
Send inn din søknad via career.carnegie.no. Aktuelle studenter vil bli kontaktet for en hyggelig prat i juni 2023.
Søknadsfrist: 18. juni 2023
Last opp resultater fra videregående og høyere utdanning sammen med søknaden din.
About Carnegie Norway
Carnegie has held a central position in Nordic business and finance for over 200 years – in the 19th century as a trading house, and for the past century as a financial adviser. Today, we are a leading investment bank in the Nordics with a strong international presence. We take pride in being a key intersection for ideas, knowledge, and capital. With our top ranked corporate advisory team, research house, and with over 700 experienced and motivated employees, we deliver high-quality strategic advice to our clients. In Norway, we have more than 100 employees, of which approximately 40 employees in our Investment Banking department and 35 in our Securities department.
Already working at Carnegie Norway?
Let's recruit together and find your next colleague.